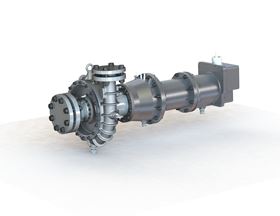 Honeywell recently announced a collaboration with UK-based company Futraheat which means that its TurboClaw steam compressor, the heart of its heat pump design, will use Honeywell's Solstice zd (R-1233zd), a non-flammable, ultra-low-global-warming-potential (LGWP) refrigerant replacement for R-123.
The refrigerant R-123 has been phased out because of environmental concerns and Honeywell's LGWP refrigerant replacement offers heat pump technology which will help industry radically and cost-effectively reduce its carbon emissions.
High temperature heat pumps take waste heat and transform it into heat that can be reused, enabling companies to dramatically reduce their energy consumption. The International Energy Agency's (IEA) report, Net Zero by 2050, states that heat pumps will be a cornerstone technology for displacing fossil fuel heating to achieve net zero CO2 emissions.
Futraheat has already received a £500,000 grant from Innovate UK to build a 300 kw TurboClaw demonstrator, which it anticipates trialling in early 2022 for waste heat recovery. The design of Futraheat's heat pump will deliver industry's higher temperature needs up to 150°C. The pump can operate at reduced speeds without oil, lowering manufacturing, operating and heating costs.